Bed Bugs Bettendorf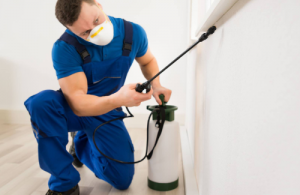 PestFree QC proudly serves as the pest control leader in Iowa. Our goal is to provide you with 100% peace of mind by protecting your home or business from unwanted pests. Our solutions are kid-friendly and pet-friendly! We aim to provide maximum effectiveness with the least environmental impact.
The trained and certified professionals at PestFree QC are dedicated to resolving all your pest problems, from carpenter ants in the kitchen to rats in the attic. We guarantee our service and ensure customer satisfaction.
Pest Free QC is a full-service pest control company serving both residential and commercial customers. Some of the pests we eliminate include ants, hornets, mosquitos, roaches, fleas, ticks, and rodents. Our team employs the most effective treatment for your specific pest problem. Our goal is to leave you feeling safe and protected from unwanted pests.
If you are hearing noises in the attic or witnessing creepy crawlers in your home or office, call PestFree QC for a FREE estimate. We will discuss treatment and prevention solutions and provide effective and quick elimination. We will also suggest barrier treatment options and provide some education about how to prevent future pest problems.
Bed Bugs Bettendorf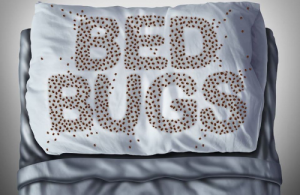 PestFree QC services Davenport, Iowa, and the surrounding areas. We are locally owned and take great pride in our work and care for our customers like family. Here is what our customers have to say.
"I have been using Pestfree QC for over 4 years. I have never had a problem since I started with them. Initial call was for bed bugs from a coach purchased on social media. The professionalism and success led me to have them come quarterly and I never had any issues with any pests! I recently moved and Pestfree QC came with me."
"Thank you for your prompt service. When you need a bug guy you never know when. Called in a panic on a Saturday morning got an appointment for the next day (Sunday). Knowing that your Pestfree so quick is priceless. When I need a bug guy for our properties I will always be calling Pestfree QC."
Something invading your space? We can help!
Call Today!
Bed Bugs Bettendorf